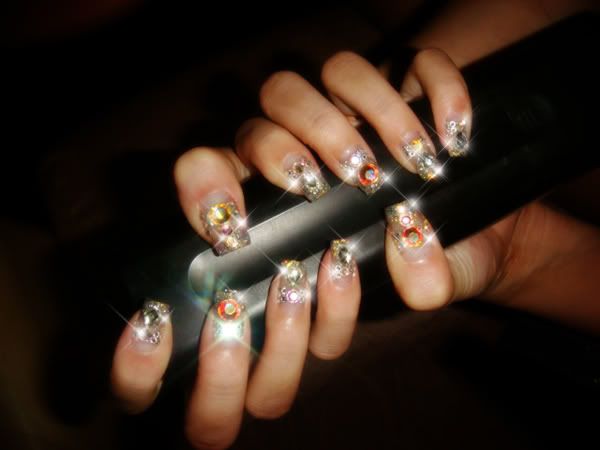 Did nails at yawen's place, yay blink blink again ! :D http://www.w3nnails.blogspot.com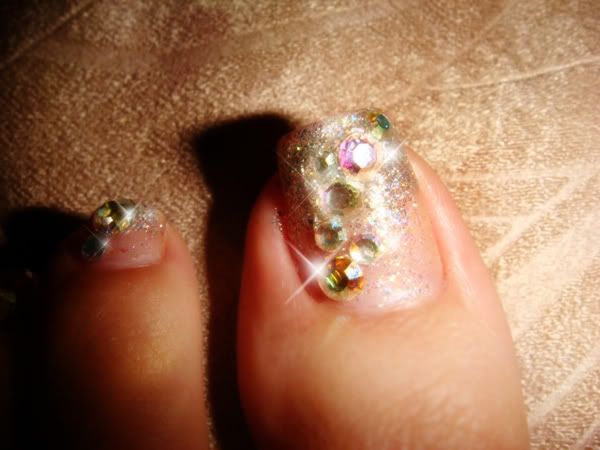 Even my toe nails are blink too ! LOL ! Click on
http://www.w3nnails.blogspot.com
!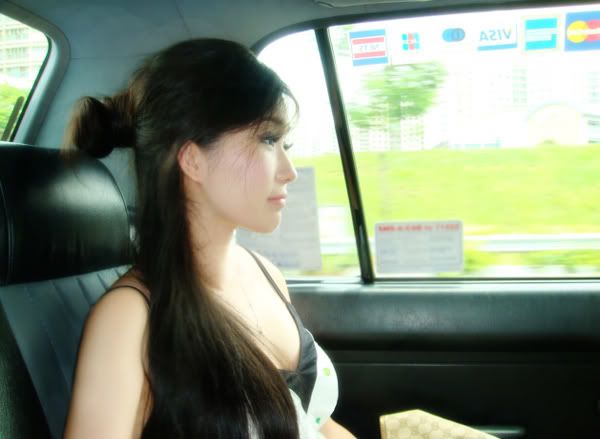 Shopping with baby, on the way to EXPO ! :D
Baby look so retard, hahaha. =X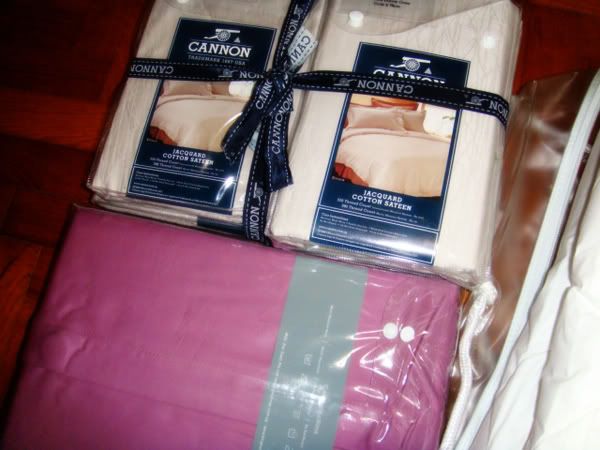 I bought 2 sets of bed sheet ~ Spent about 300, the usual price is 500 plus.. Cheap right ? :D
And a new queen-sized blanket which is made in Japan. It's very soft !
:)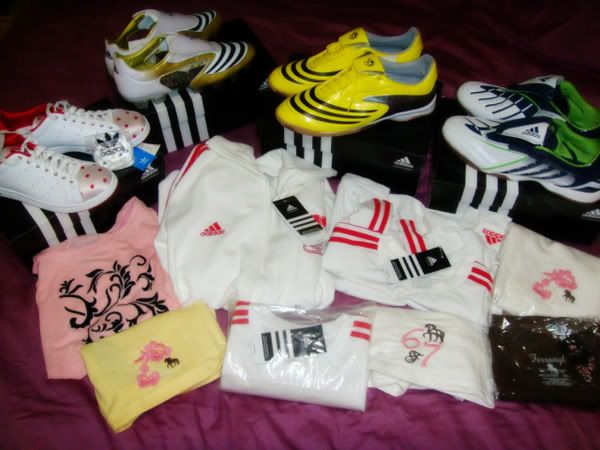 Bought alot of things from adidas !! :DD Baby bought 3 pair of shoes, but i only got one ! =X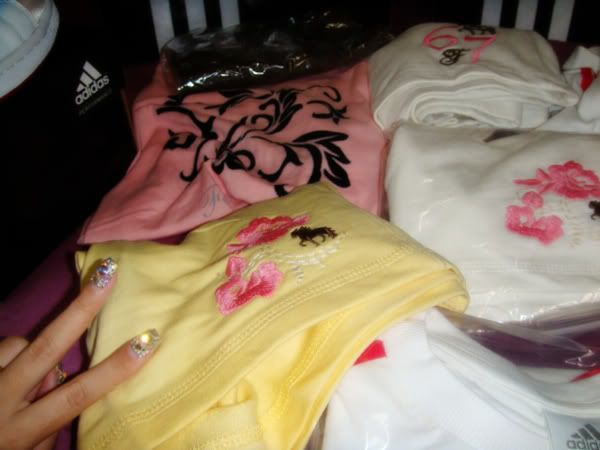 Shorts and T-shirts ! :DD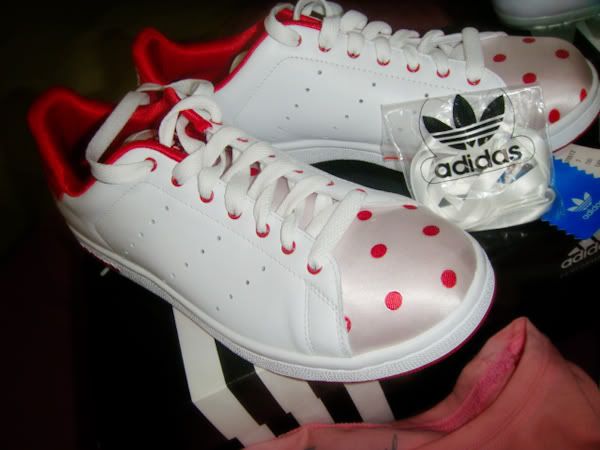 The lovely shoes that i got. So cute right ? Yes, i love it !
:)
The sales price is $90 then got another 30% off, so its about $60 ? Yea.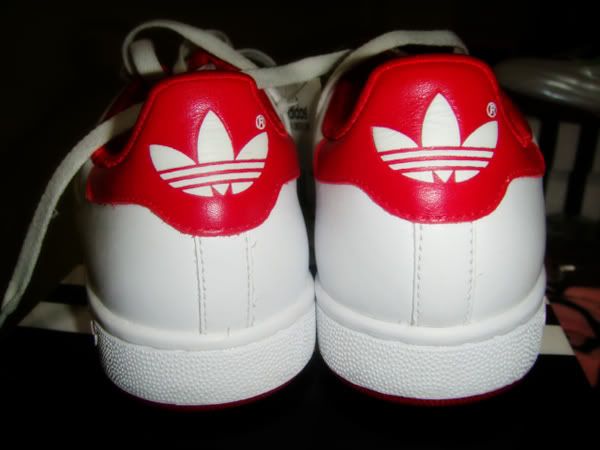 Love it love it love it ! I should wear them soon ! HAHA.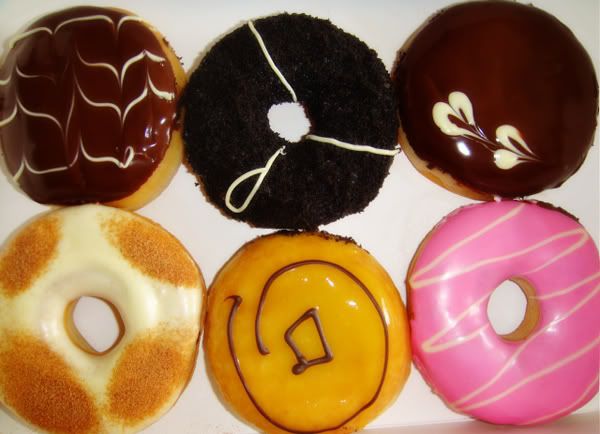 Baby got me donuts ! Love you lota ~ heh.
:)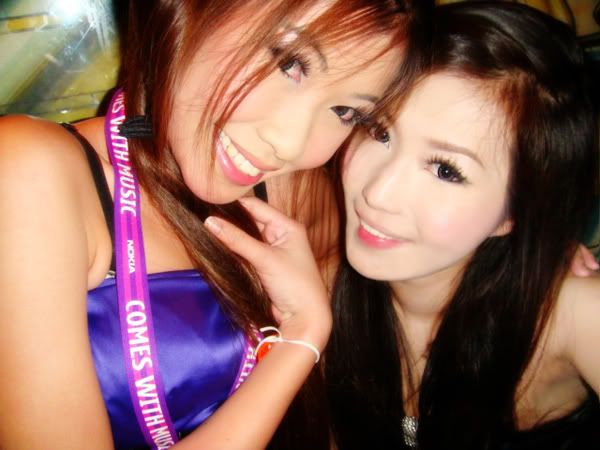 Went to naomi's birthday at zouk, took photo with winnie, she's high.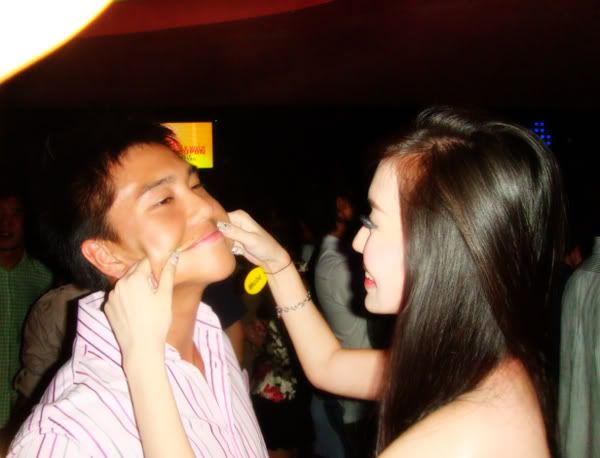 Desiree babe took this picture, OMG i love to bully him, hahahaha ! :D
Didn't take many photos as most of the people were drunk, espically naomi !! =X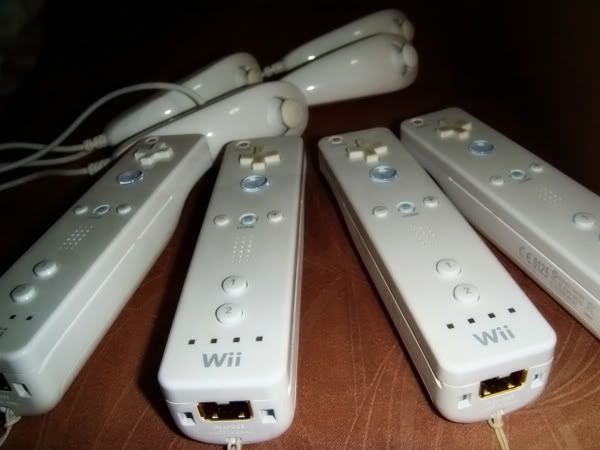 Played wii with Genevieve babe the other day, it was so fun !!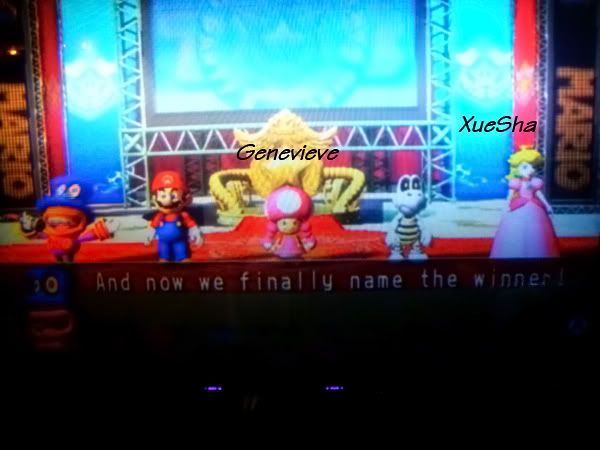 We were playing the mario party tent game, we need to get stars and win mini game !
Then, see the result ! Yeahhh, i'm the 1st ! And she's last, LOL ! =X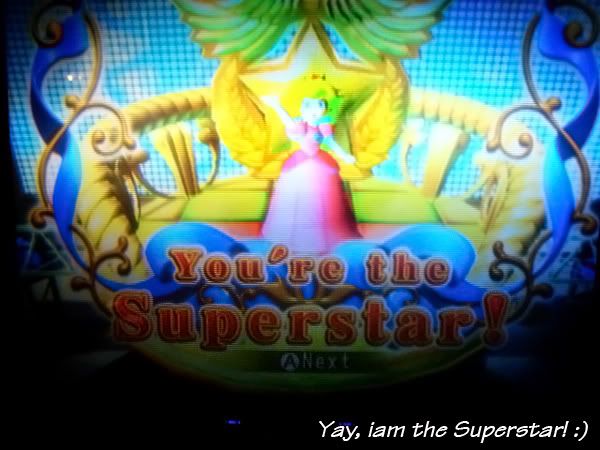 Iam the Superstar ! Told you that iam a gamer girl ! :D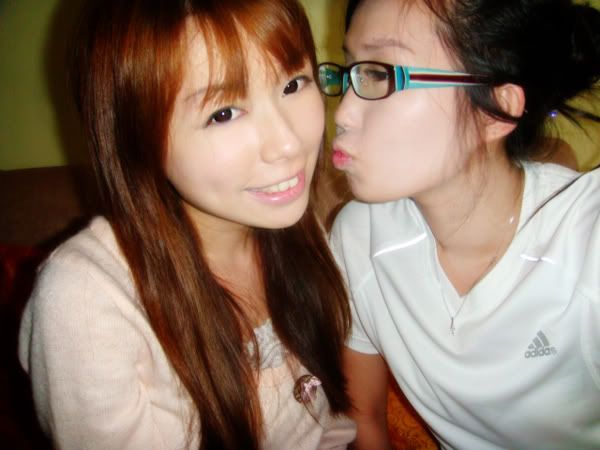 Genevieve and i, love you lots ! She bought me lunch and a pair of very nice fake lash !
*P.S : OMG, Iam addicted to MJ, i was playing MJ for the past few days. Baby is going to Taiwan soon, so sad. =X I also wanna go taiwan or maybe some other places, anyway SG is so boring. Im very lazy to blog nowadays though i have many photos and many things to blog about. Went to get naomi's birthday present yesterday, gonna pass it to her soon, and wish her happy birthday, hope all her wishes will come true ! :D Lastly, wish me good luck in MJ okie ? hahahaha. Good night to all ! - xoxo

♥