Spend your last moments of 2008 at the Siloso Beach Party;
The biggest countdown party by the beach, on the 31 Dec 2008, from 8pm till dawn at Siloso Beach, Sentosa.
When i heard there will be a countdown party at siloso beach, my first thought was oh great iam going for the party man !
I've attend Zouk-out on the 13th dec, it was awesome. Great music, great lightings and it was so crowed !

Ok, here are some ticketing information about the party.
Advance tickets sold now at www.sistic.com.sg ranging from $29 ( Inclusive of 1 drink ) and $49 ( Inclusive of 2 drinks & $20 worth of food voucher ) from 10 Nov - 20 Dec.
For the standard tickets, it will be on sale from 21-31 Dec at www.sistic.com.sg and 21-30 Dec at Sentosa Ticketing counters.

Price range from $35 ( Inclusive of 1 drink ) and $65 ( Inclusive of 2 drinks & $30 worth of food voucher ).
For Islander, simply present your Islander card and get to enjoy a 15% off the ticket price ( Includes event admission, 1 drink and transportation via Sentosa Express/Bus ).
Tickets are much cheaper than zoukout's, so what are you waiting for ?

This year's highlight will definately be the concept which is similar to 'Battle of the DJs', where during each time belt duo DJs will spin together at the same time.
You know a good DJ that who plays excellent music will sure make your night.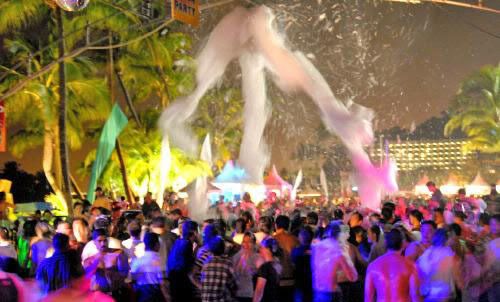 There will be international DJs spin together at midnight for the countdown to 2009.
The Genre of music will be Mash up ( a mixture of genre put together to become dance music ).
International DJs includes DJ Shy who Spun at the Siloso Beach Party on 31 Dec 2007 and his back again this 31 Dec from USA.
DJ Don P from USA and Starz Angels from France. Local DJs includes DJ Jensen, DJ Alan S, DJ Koflow, DJ Rough and DJ Gee.
Band that will be there to celebrate the 2008 countdown party includes, E.I.C and Tribal Tide.

There will be 3 party zones :

*Main Party zone: This where the action is! Djs battling different music genre to bring you mash up dance music,
*Chill out Zone: party with 987fm Djs/ Dj Leonard T./ Dj Gee/ 2 live bands: Tribal tide & E.I.c Shisha available,
*Ibiza Zone: Exclusive access to café del mar and party to Ibiza grooves from resident Djs.
My favourite shisha ! How cool it is to having shisha there ? hahaha. :D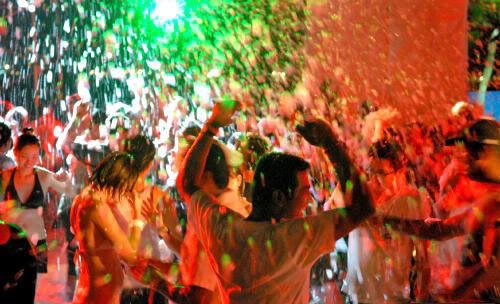 Partying with good friends. Enjoying !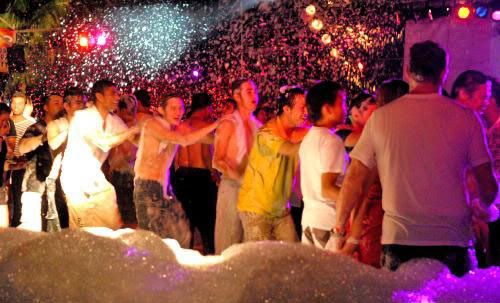 Bubbles !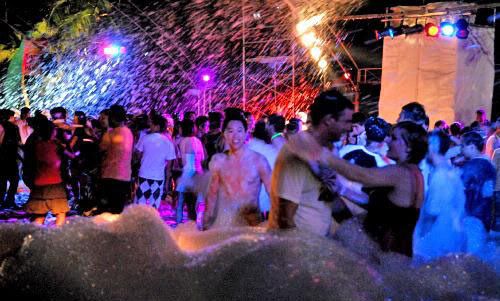 They will be playing different kinds of music at different party zone, such like trance, house, R&B ect. Pick your favourite music and dance till dawn ! SO go down to Siloso beach party and spend your last second of the 2008 with all your friends together !
:)
Yay, iam going for the party too ! It's a great chance to see hot babes and hunks all around the beach.
:)
The countdown begins with 10 Hours of Partying, 90,000 m2 Party Area, 8 m High Pyrotechnics, 7 Million Foam Bubbles,
6 Hundred Dance hits, 5 Roving Acts, 4 International DJs, 3 Party Zones, 2 Live bands
AND The ONE place to be for New Year's Eve !
With so many fun activites and programs, what are your waiting for ? Grab your tickets now !
For more enquirys please visit
http://www.sentosa.com.sg/silosobeachparty/
See you guys at the party !
*Prices includes Sentosa island admission, event admission and transportation via Sentosa Express and bus.
Prices exclude SISTIC booking fees for tickets purchased at SISTIC.