Shasha and Arvin. See his retarded face. hahahahahaha. :D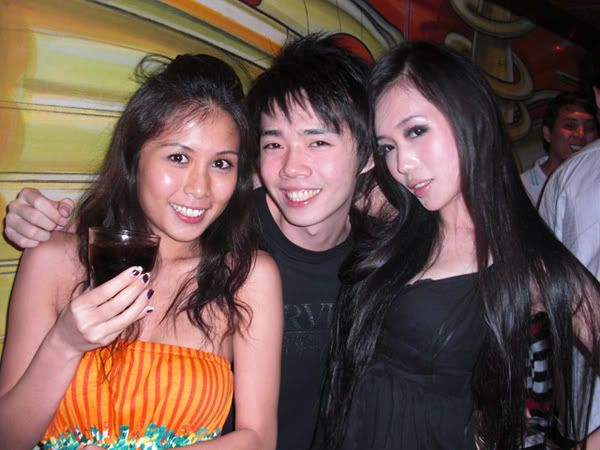 Lucinda, Nicky and I. Long lost event organising friends ! :)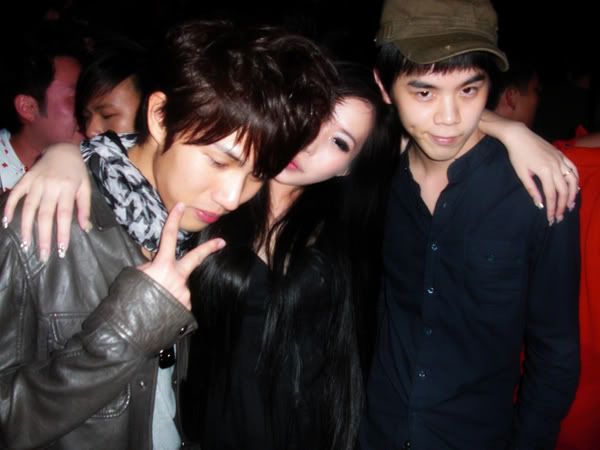 Two handsome brothers of mine. JJ & Ricky ! :)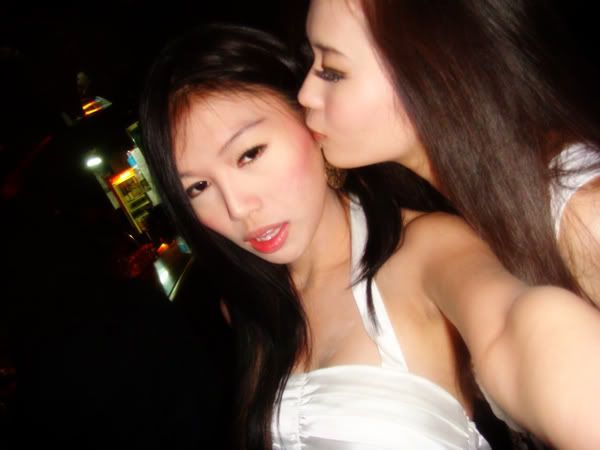 Kiss my dearest Evangeline, she's my bitch. :DD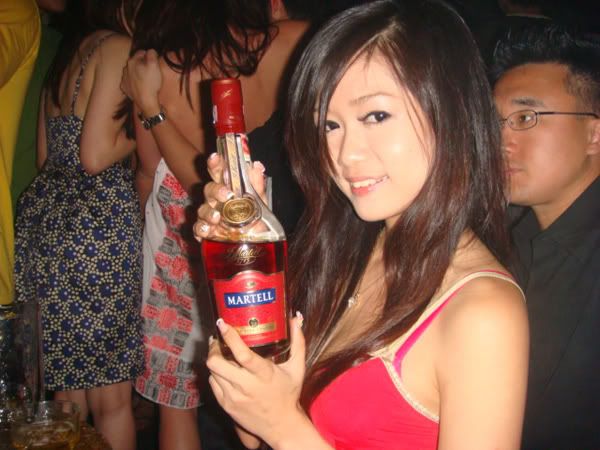 She's promoting Martell. hahaha. But i won't pay her. :DD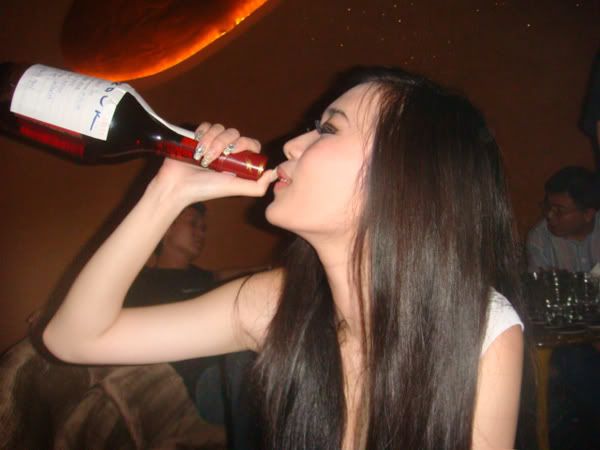 Action only, i can't drink that much ! =X Naomi can drink alot !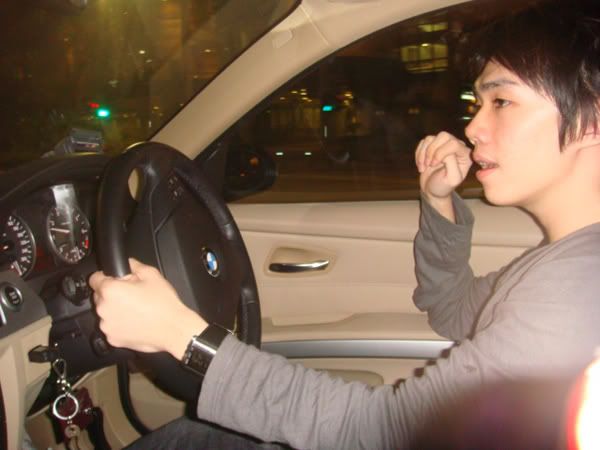 My buddy - Almighty Nicky. ( The one who leaves me alone when he got other girls around !! )
Last wednesday and this wednesday we were ZOUK-ing ! Yay. I love Zouk's members area and Phuture. Always see my babes at ZOUK don't have to call and ask them to go, cause it's like i know they will be there for sure. When is our family dinner Nicky ? Worked on wednesday, today, gonna work tomorrow also ! Iam so hard working nowadays, because i want to go for holiday. June, yes ! June !! Lots of love. Miss my baby so much !
♥