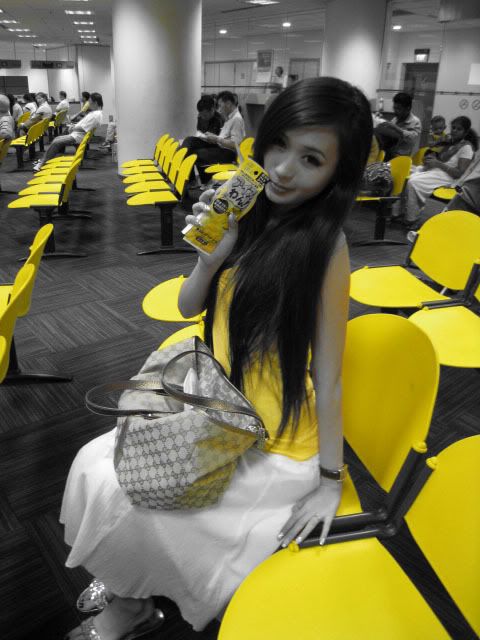 I like this photo, though it doesn't look like me. :DD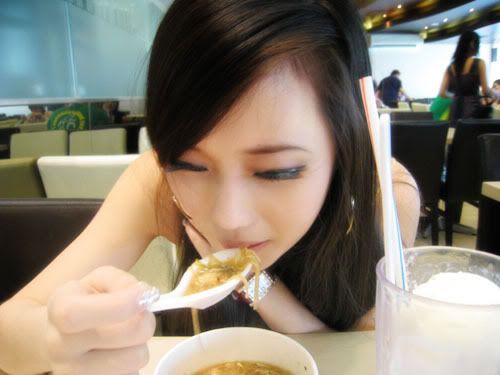 Very nice ! My favourite taiwanese food !
My lunar card ! *Who dares to say iam underage again ? (: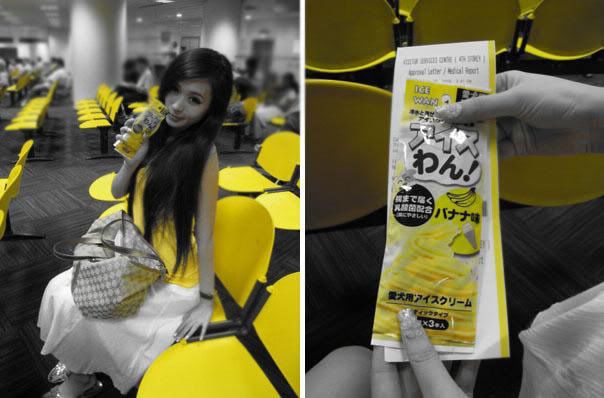 ICA - this cannon camera is awesome ! Look, my top match the chair. Yellow !

Rose, for you ? Hmmm.. :D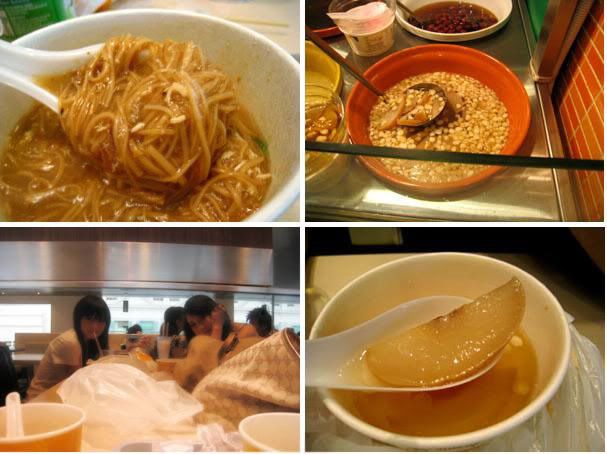 Eat all these together with my sweet girl Genevieve.
Worked last night for Guinness 9 ball together with this very pretty model - Kay Kay. Yea, she's very hot and friendly ! We were so bitchy, talked alot with her. And after work, we went to Lunar together ! Some stupid things happened, the door bitch didn't let me go in, cause she said i look like UNDERAGE ? Like what the hell is that ? Then i didn't bring my ID some more ! Wahaha. Well done right ? Luckily my friends were there and then the Lunar's manager signed me in. Do i look like am underage ? I doubt so and I dislike all those people who wants to make other's life more difficult. Then i got my Lunar's membership card. I so wanna show it off to that door bitch. hahaha. :D Went to ICA to chop my passport in the afternoon together with this sweet babe - Genevieve, OMG i swear that she's so cute. Took alot of photos with her. Will upload once i got the photos !
♥
*P.S : Just received a call from media corp, that they wanna invite me to be the judge for Channel U's
唯我独尊
( Wei wo du zun / You are the one ) OMG, Feel excited about it. On coming Monday. See me on tv then ! There will be one group of models sit on the stage, iam one of them. LOL ! Be the bimbo on the stage, watch show and vote haha. (: