Korean BBQ for dinner ~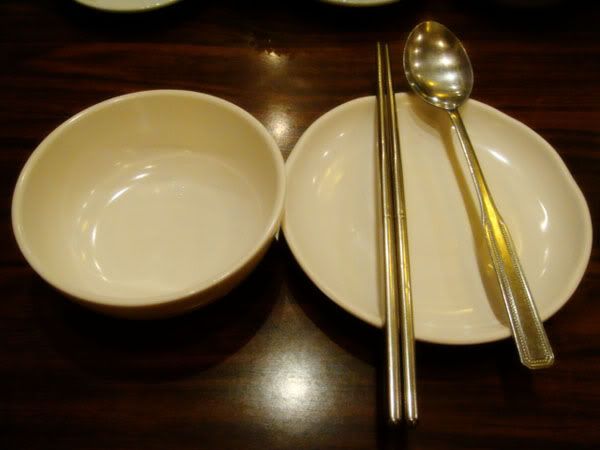 Love the sliver chopsticks. haha.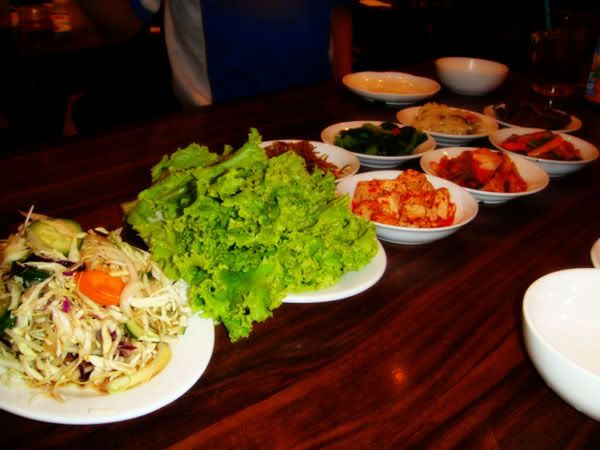 Side dishes.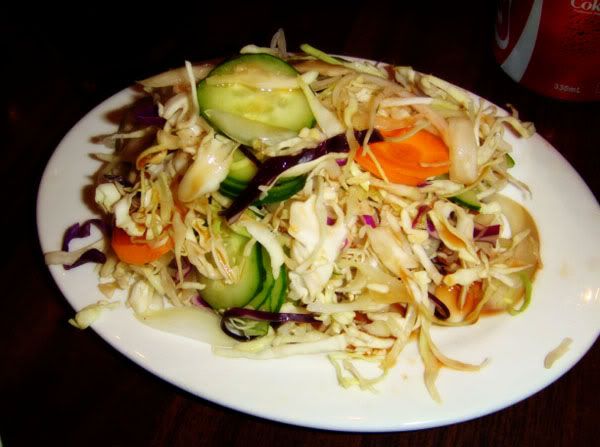 This is for the BBQ beef later.

:)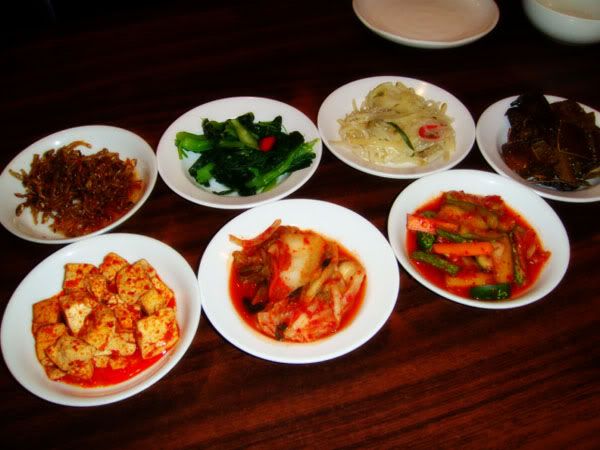 All very yummy..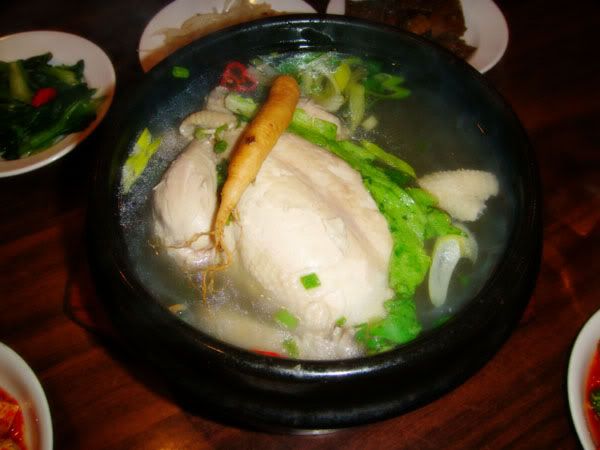 Ginseng chicken soup. Favourite !!!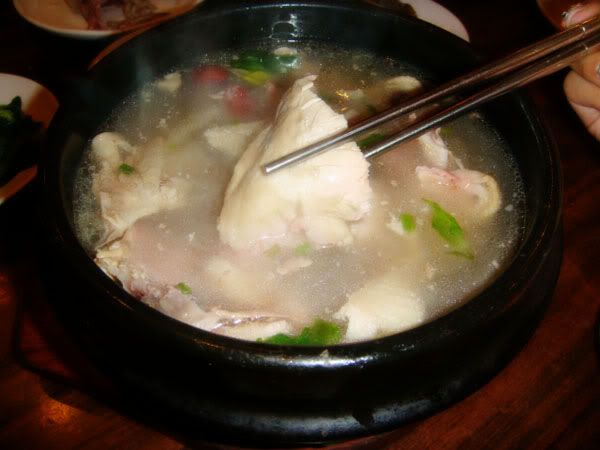 I only eat chicken breast meat.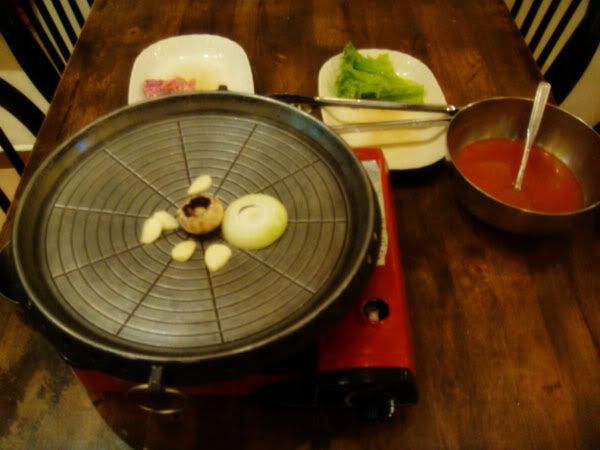 Yay, BBQ beef !!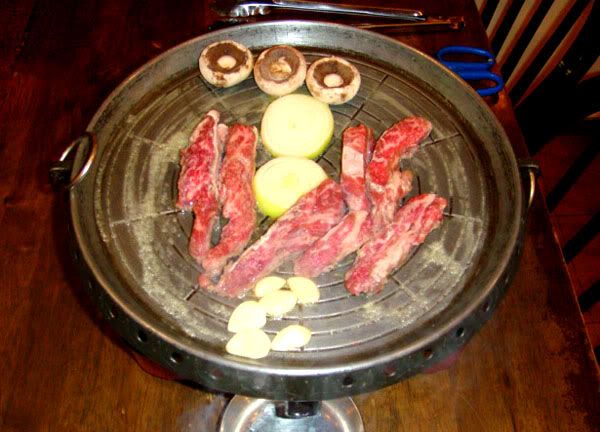 Can't wait to eat the beef.. LOL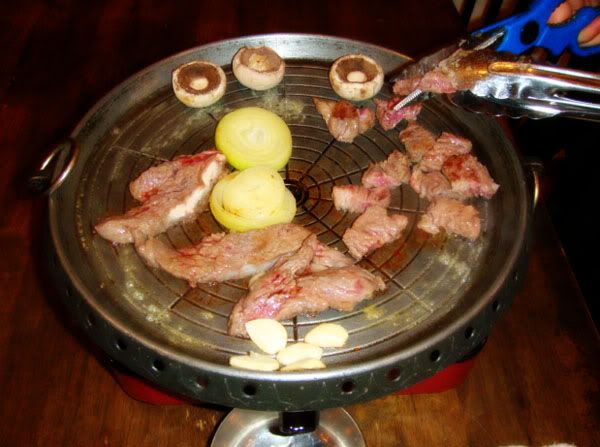 Look like very yummy right ? Yea, it is yummy.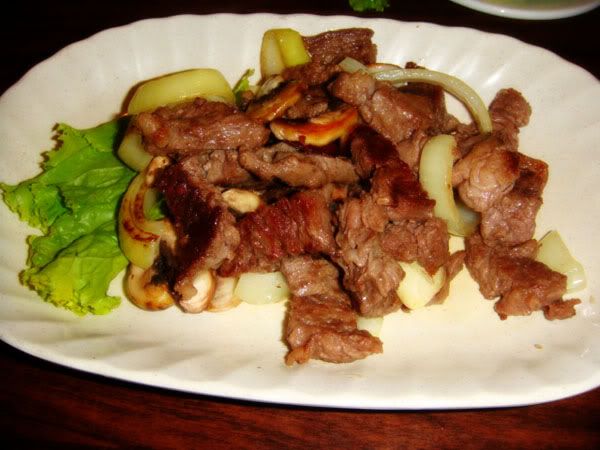 Wooo, time to eat !!

LOVE ! :D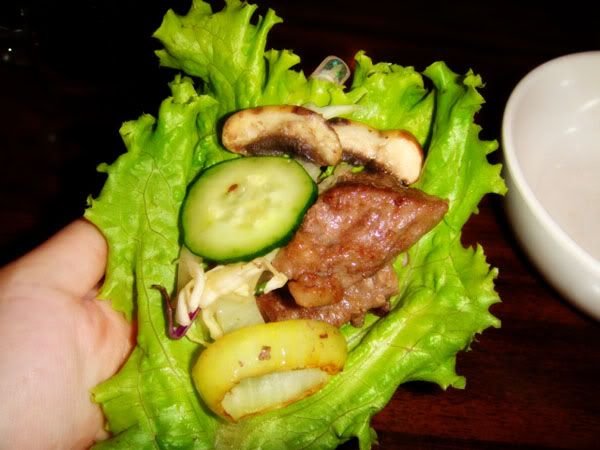 You also can eat it this way..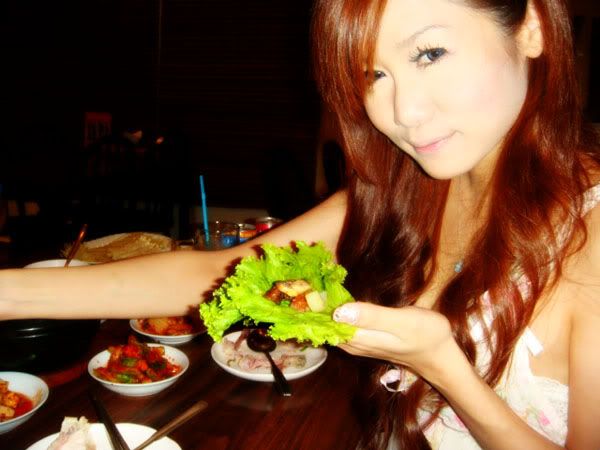 See, naomi is so happy..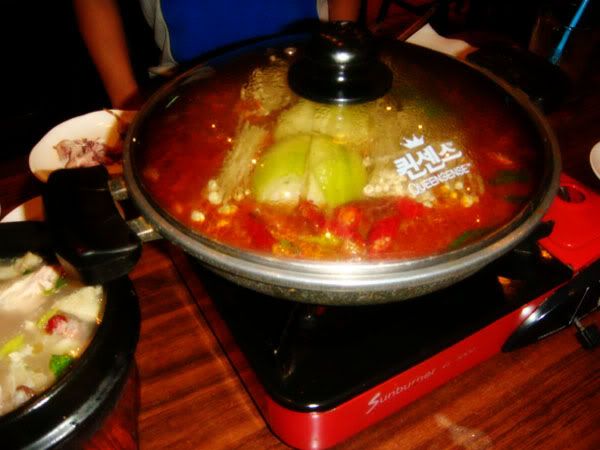 The spicy kimchi steamboat.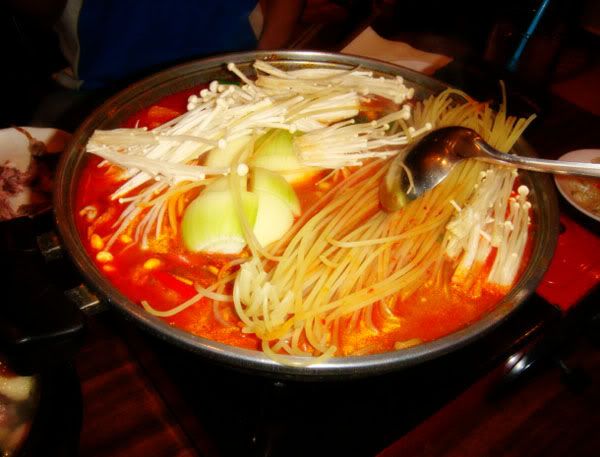 Put all the noodles inside ~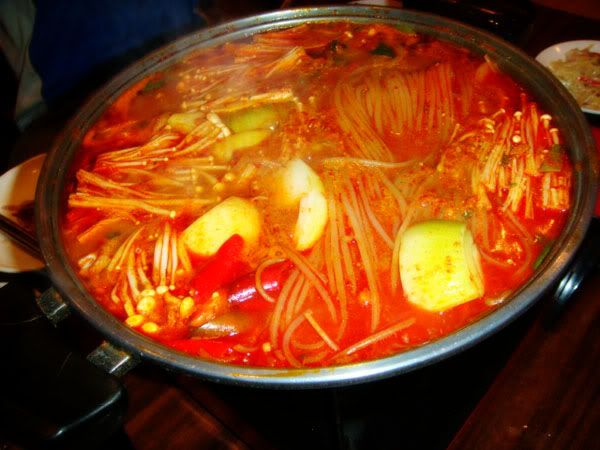 Boil it boil it !

When its done. Got chicken and potato inside too.

:)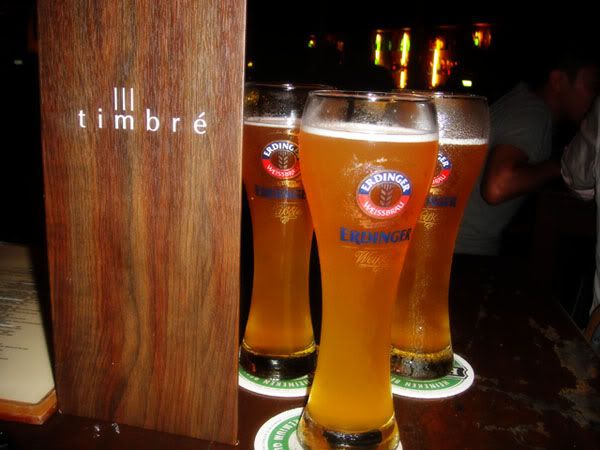 Went to timbre after dinner.

Cheers ! My face is red. Gosh.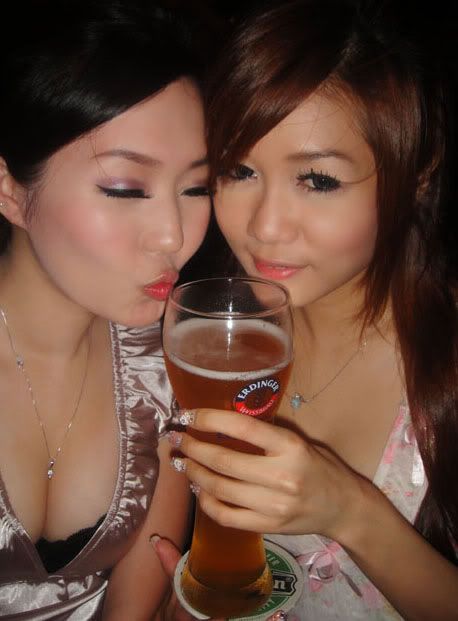 Hahaha, naomi act cute. LOL ! Opps..
Frog leg porridge for supper !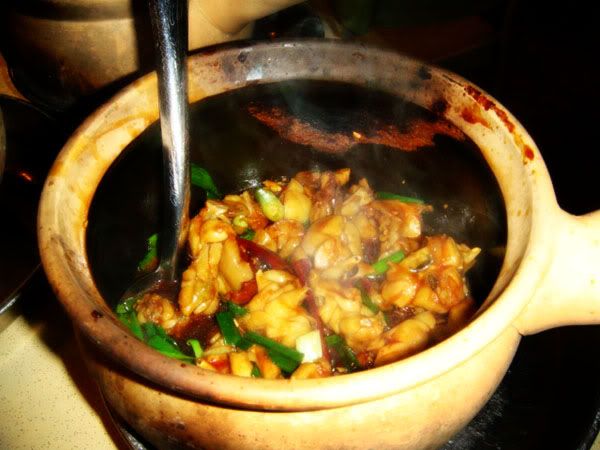 We ordered 6 frogs in total and i ate 3 on my own !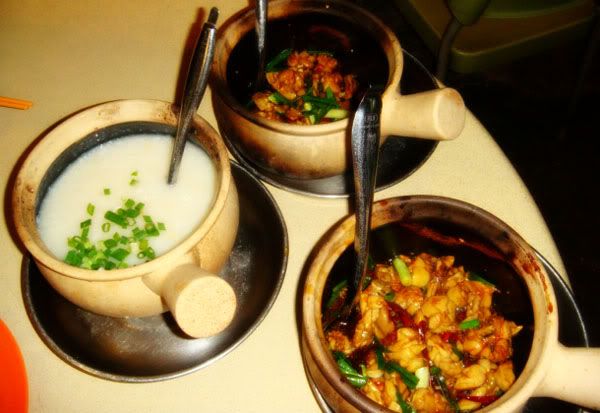 Haven't been eating frog leg porridge for quite some time.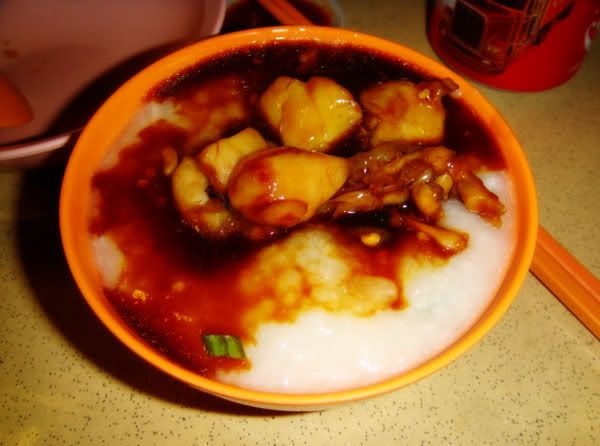 We love food, who doesn't ?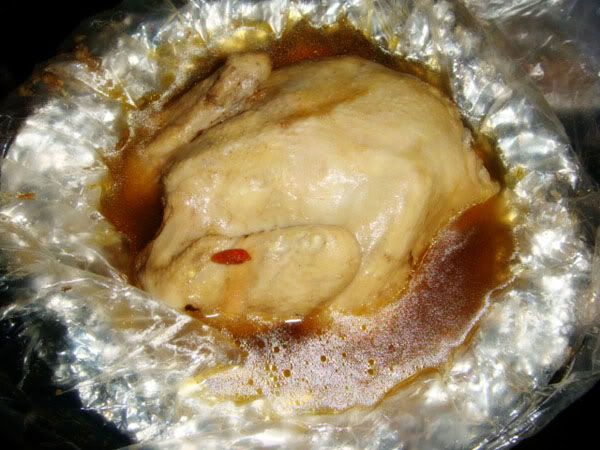 This is the chicken, when i eat i will feel extra happy. Herbal chicken from JB ! :D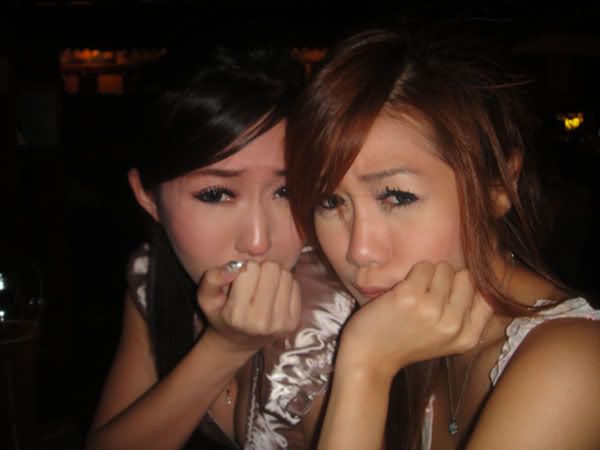 She asked me to act pathetic, actually we do look very poor thing.
Whenever i look at this picture i feel like laughing. LOL !
*P.S : Had been eating and eating good food non-stopped with naomi. Getting fatter and fatter la ! LOL. Need to go to gym man ! Many ads to do and christmas is next week, have you bought my present yet ? Time to exchange presents yo ! Gonna stay over at naomi's place next week, and our photoshoot had been postponed to 26th dec !
xoxo
:)