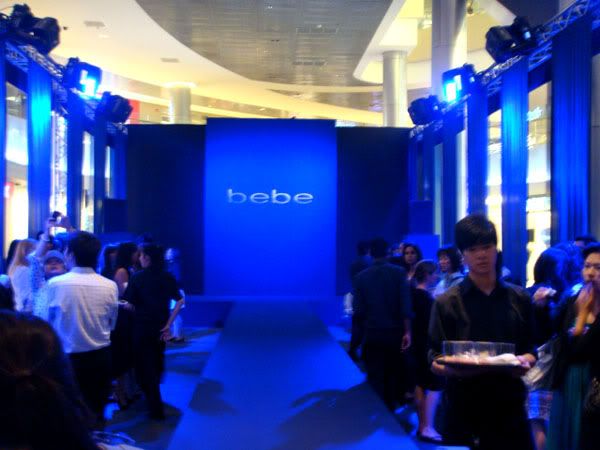 Bebe opening at Iron. This was quite some time ago. LOL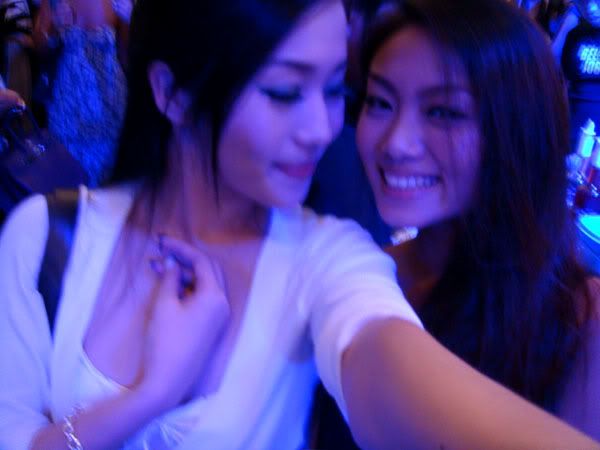 Me and michhy. :D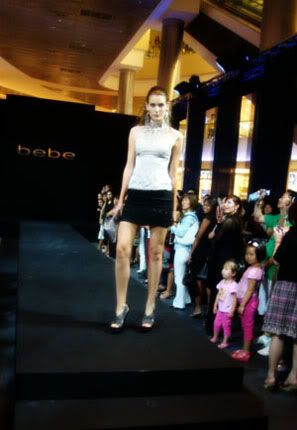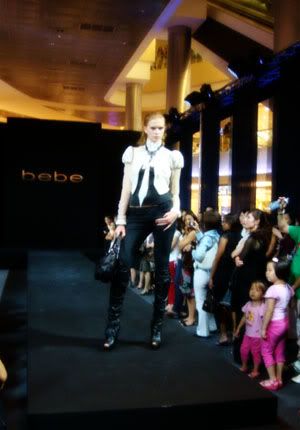 Their fashion show runway.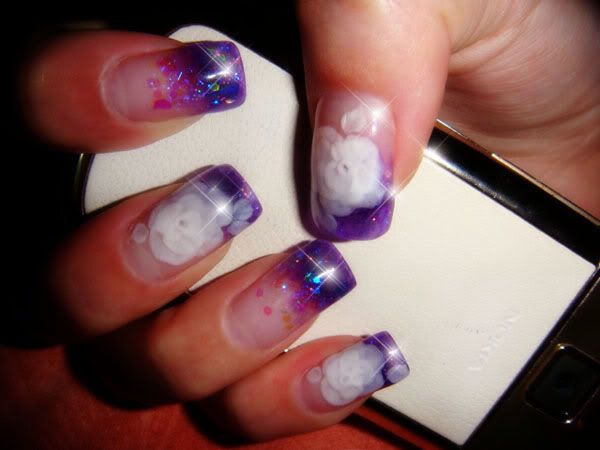 Did my nails at junying's ! Its in-lay, the 3D flower is inside. Junying is very pro at this.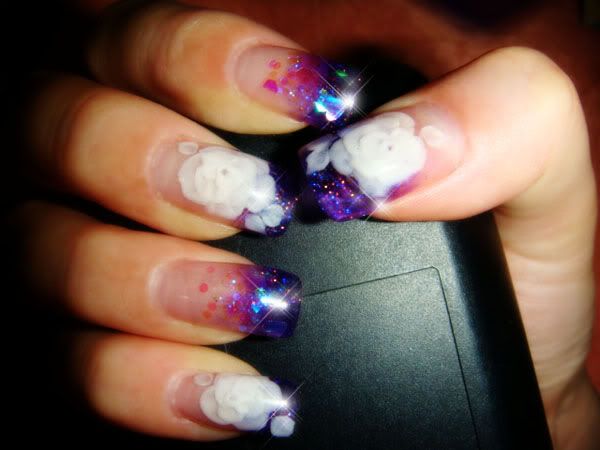 Click on
http://www.thistlebellenail.blogspot.com/
to book your appointment !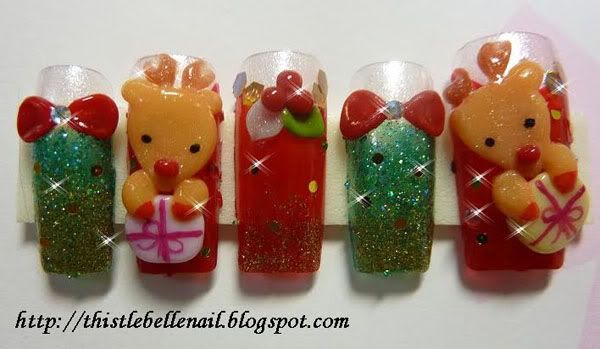 She is having christmas promotion, click on
http://www.thistlebellenail.blogspot.com/
for more info ! Her nail art and 3D is so cute !

:)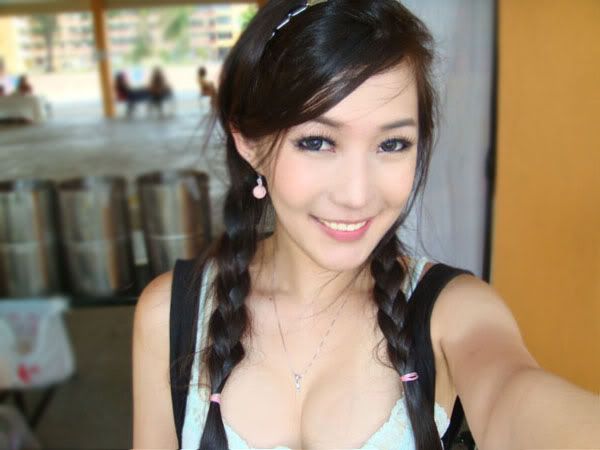 Went for bf's NS open house.

Very bad boyfriend of the year.. hahaha. Me, Jek and Tran.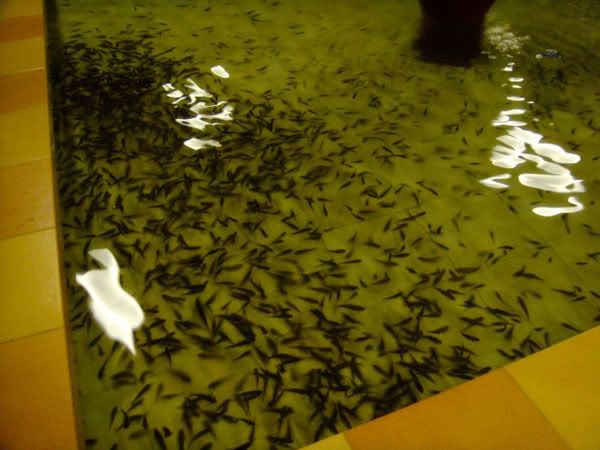 Fish bar and prawning !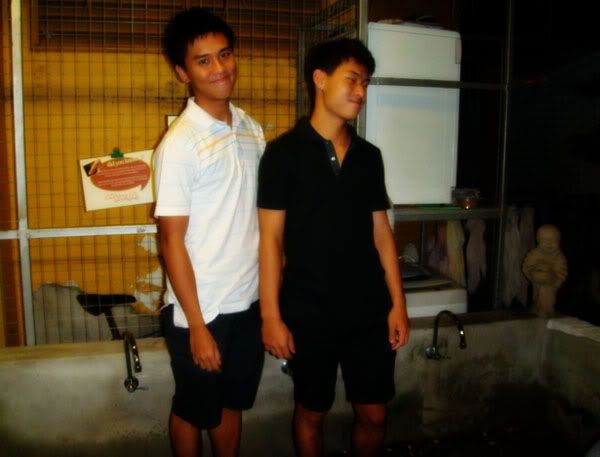 Baby and Jason wah, before going into the fish bar.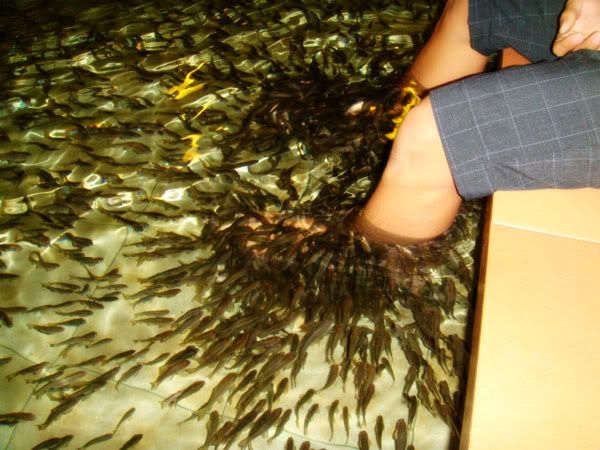 Ewwww, even if you pay me i also won't do this. eeee. =X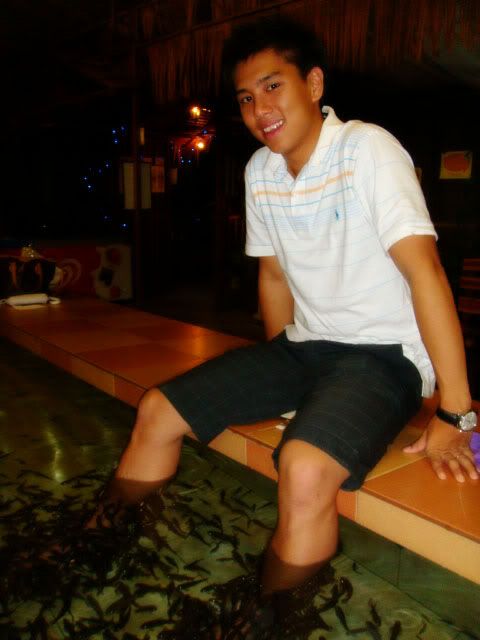 1,2,3 cheese ! hahaha.

Seriously, i won't pay to let the fish bite me loh. LOL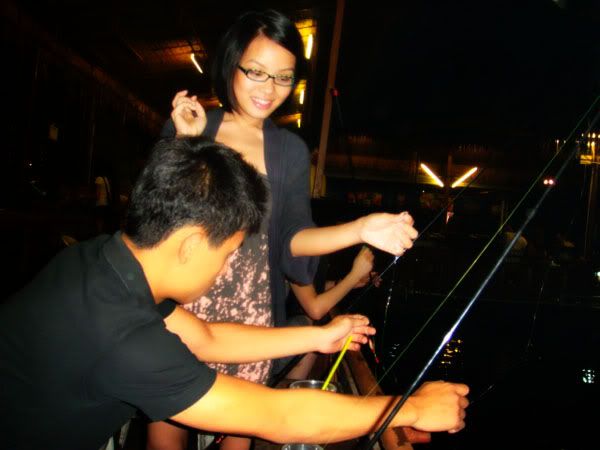 Yes ! Prawning ! Tanny and wah.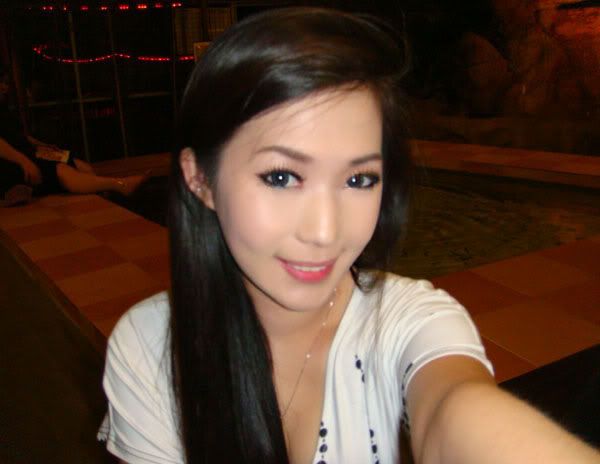 Im pro at prawning okie ? haha.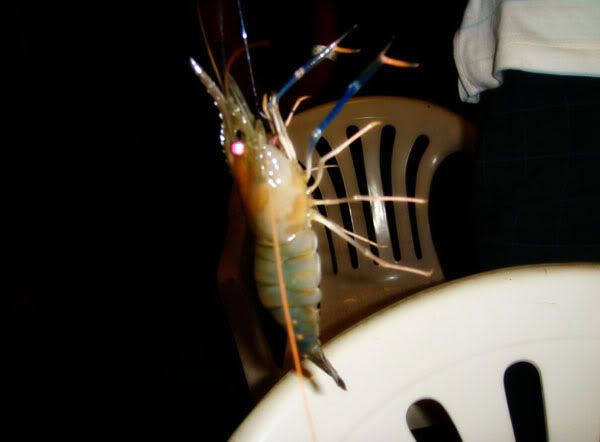 Yay, this is my first prawn of the night.

Come on, 2nd, 3rd, 4th..

Look, i look so serious. :D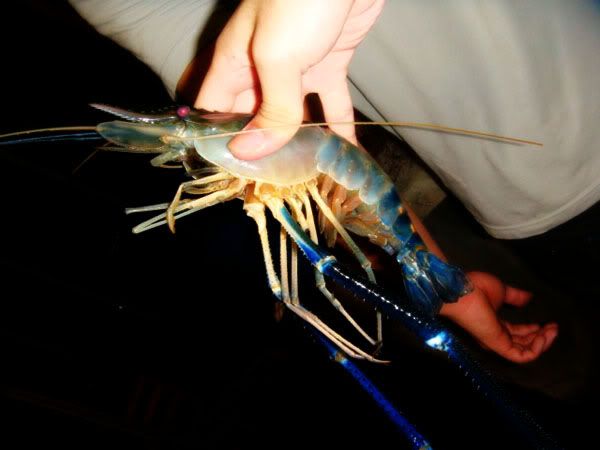 Wooo, tiger prawn ! Its freaking big.

BBQ time ! See that super huge prawn compare to the rest.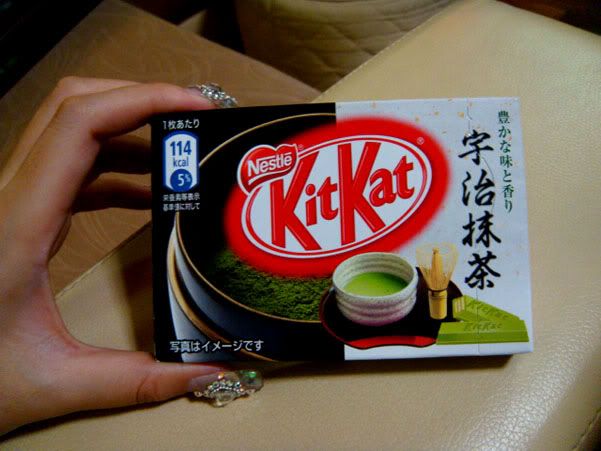 Kitkat from Japan. Green tea Kitkat !

:)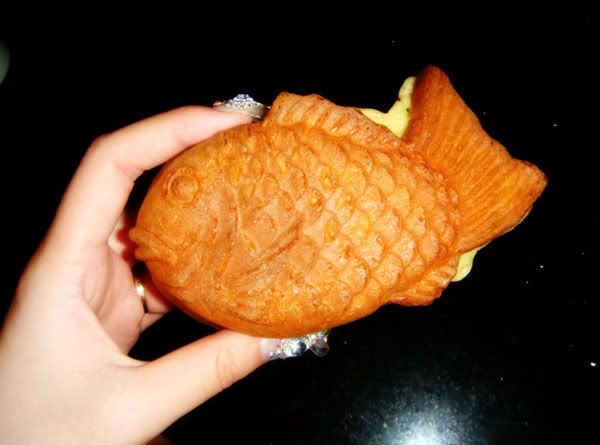 Fish shaped cake, i like this. Yummy.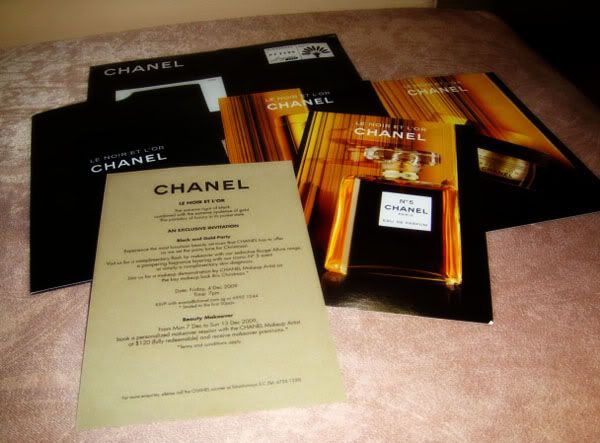 Time to shop and buy present for christmas ! Receive this chanel invitation to their event.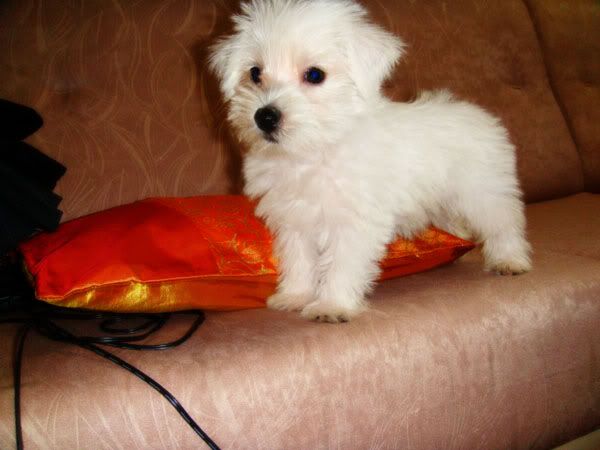 My naughty doggy, this is when she's young, like 3-4 months old.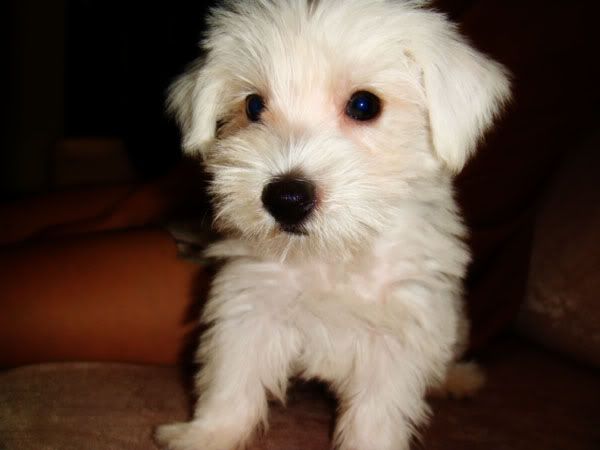 Hello princess dude. LOL !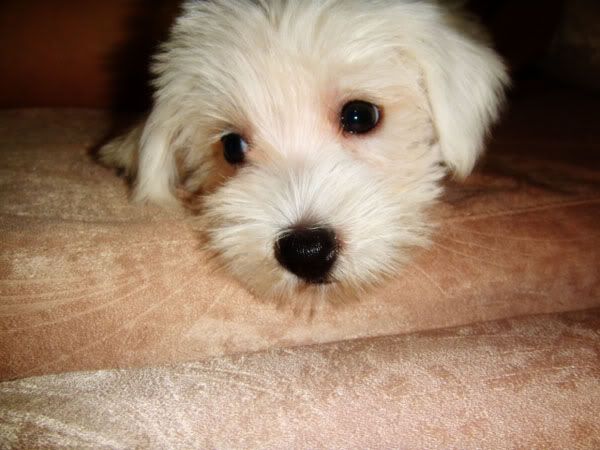 Act innocent, give this kinda face then can get more food. haha.
----------------------------------------------------------------------------------------------------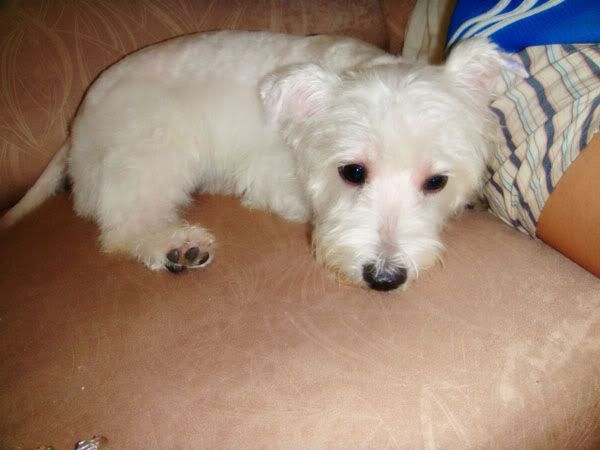 This is how she looks like now. Shorter fur.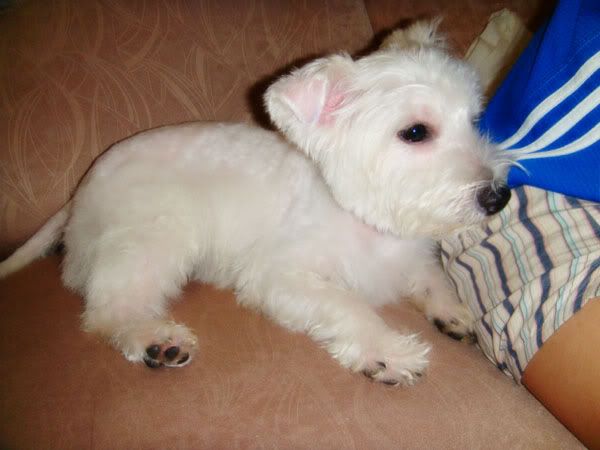 Big head and small body.

Still as greedy, wanna eat my food.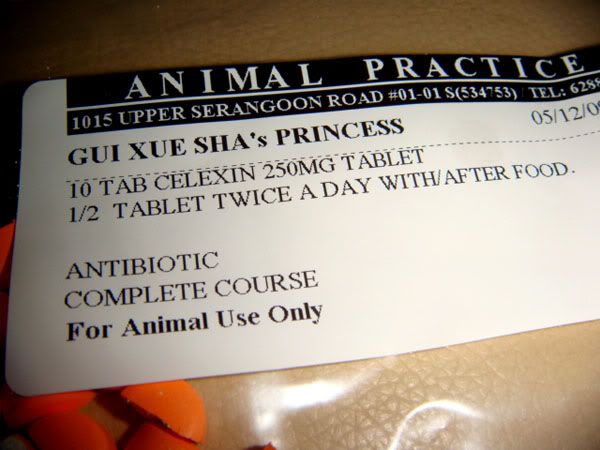 She is sick, so send her to see the doctor, she has to eat anibiotic now. So poor thing.
*P.S : Suppose to go for my photoshoot on sat, but down with fever.

:"

(

Yay, christmas is coming, wanna buy alot of things. Gonna have a photoshoot together with naomi soon. Zoukout on 12th ! Christmas promotion for advertorials, email me at

model@xueshasha.com
for more info.
:)