Start with this picture of me, before the 3v3 match with team PMS.

:)



Michelle and i, love love ! :D

Don't know what we were doing, but it was fun. I love my hair !

Looking at my camera..

Garena !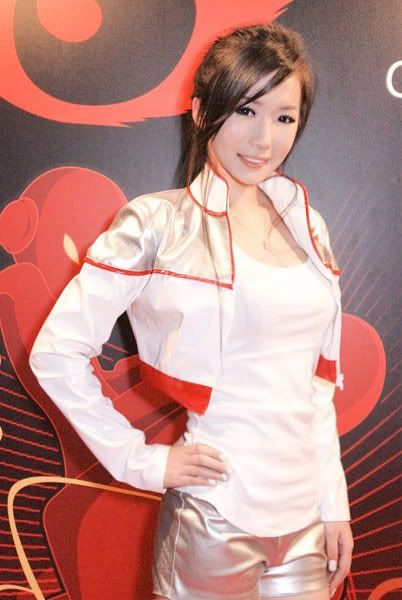 Me me me me.. :D

Close up, cause the photographer wanna take my nails.
:)

Mich and Shasha = Happy ! :D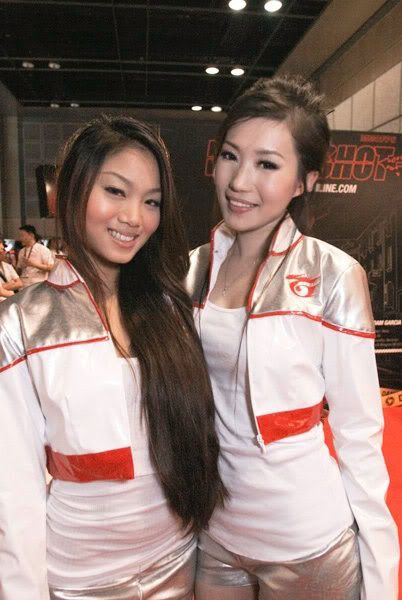 Wooo, it was so fun yet tiring at WCG !

Match with team PMS, ( All girls team ), and we won ! :D

OMG, i look so happy, we drank triple shot moca during the event. =X

Giving out flyers.
:)

See her face, look so blur..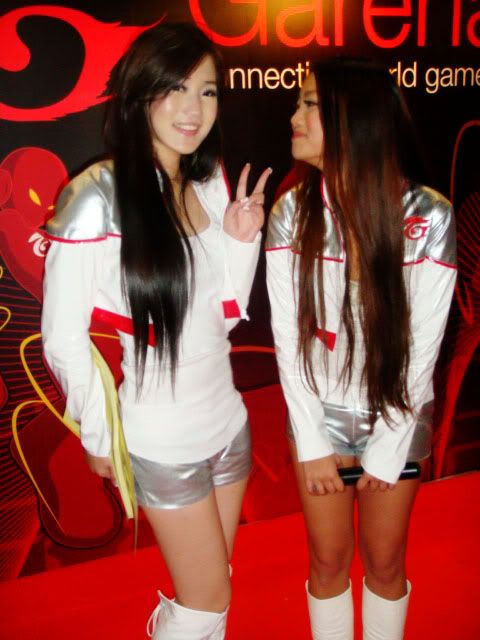 Always camera ready, haha michelle you slow ! :DD

While we were playing the 3v3 match.

Handsome right ? My back view. HAHAHA ! :DD

Do i look very serious here ? LOL.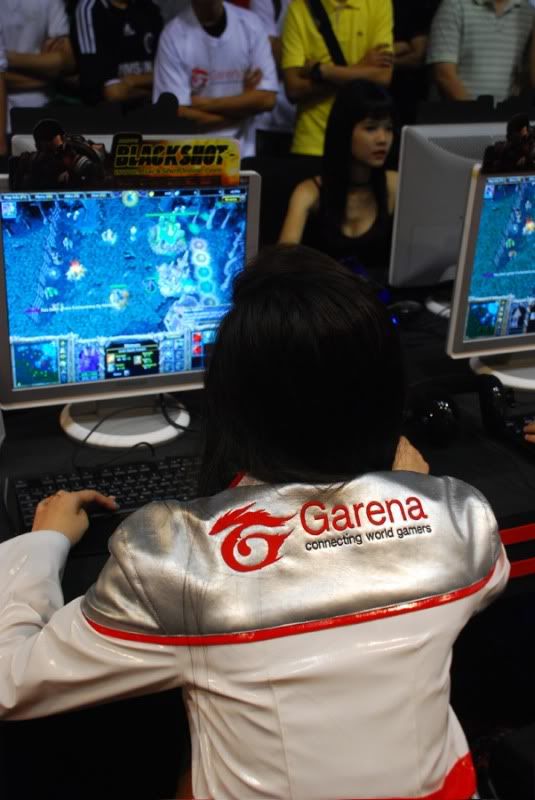 Taken by photographer Johnson ! :D Thanks dude !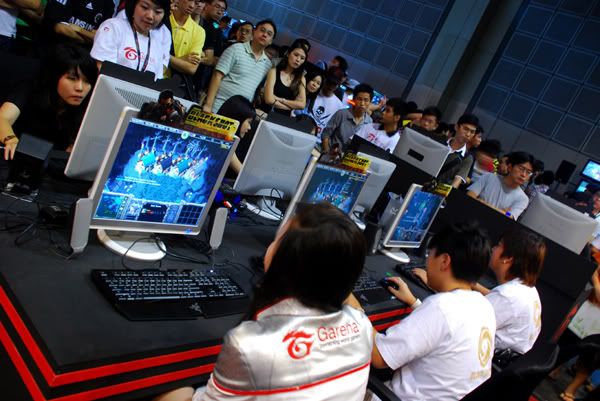 See, so many people are watching us.

Waiting for opposite team to choose heros for us.

More and more people ~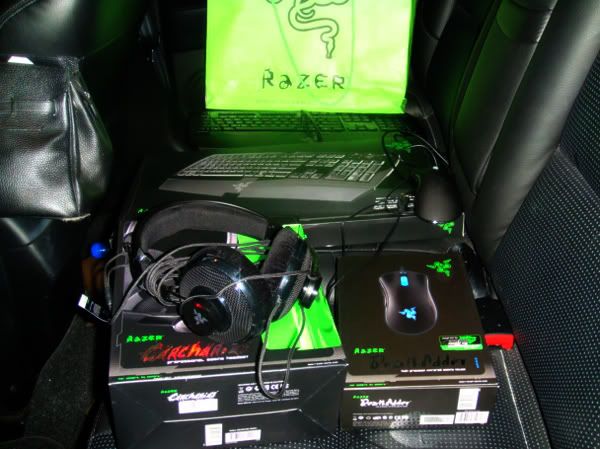 Oh, yea got free Razer stuffs from Razer.
Keyboard, mouse and headset, cause we won the match, they reward me. LOL ! :D

Dinner with baby, Andrew, Bryan and Tanessa at Fish & Co.

So tiring.. I need to drink some soup.

Salmon with rice.

Wooo, seafood ! It looks so yummy man. :DD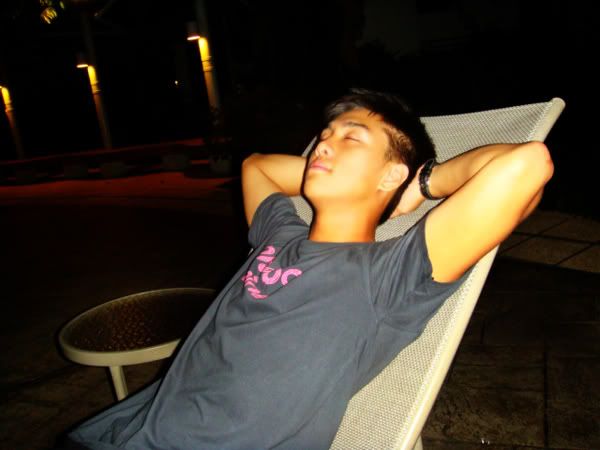 Sleeping ?!?!?! Don't know what is he doing.

Then i was looking up to the sky, looking for a bright star. :DD
*P.S : Alot of photos yet to upload, cause im LAZY ! LOL. :D Gonna work on coming friday together with KK, Michelle they all and Jamie yeo from ESPN and Max at Asian civilisation museum. Hot babes and hunks yo !

:)

Enjoyed working at WCG with Michelle, love her so much. I realised that i haven't post my Commasia photos and S-factor party and Clubbing pics ! OMG, gonna do advertorials soon too. Lastly i love Garena !

♥