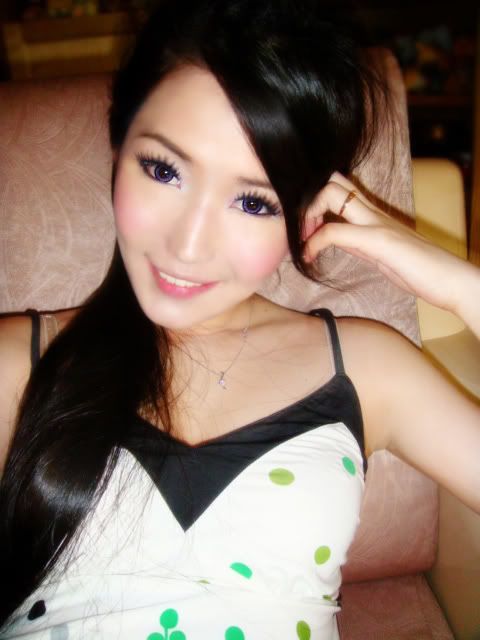 Before heading out for dinner with baby.
:)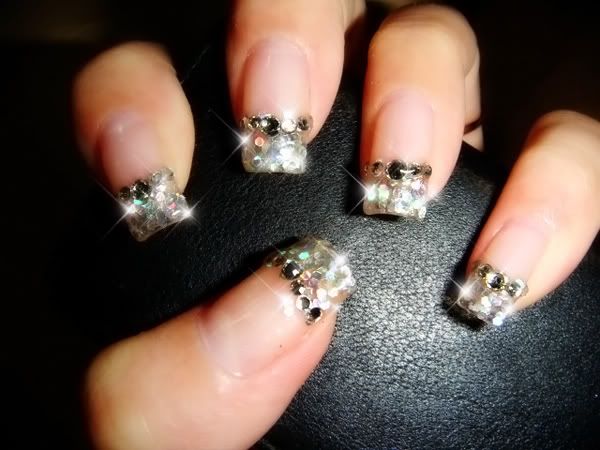 Did my nails again at yawen's, because i wanna a very simple design this time.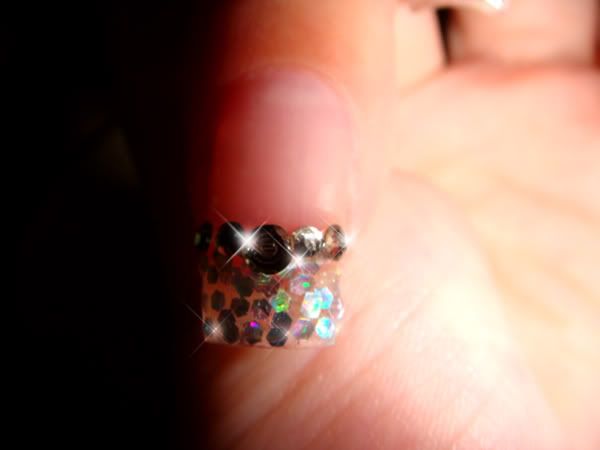 Nice ? I like it very much, too many crystals are not easy for me to play MJ. =X
http://www.w3nnails.blogspot.com/
http://www.w3nnails.blogspot.com/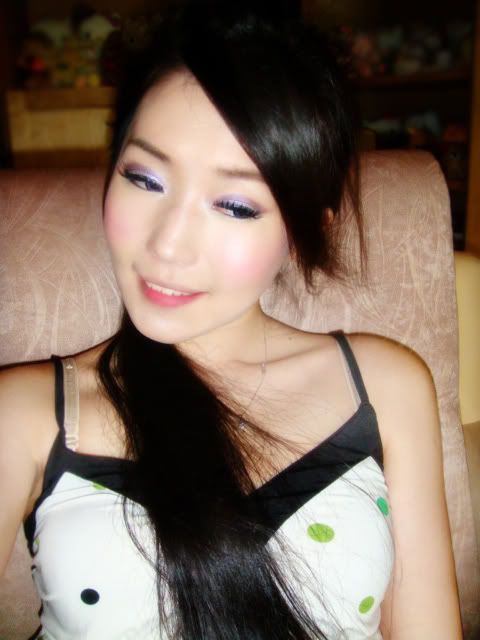 Rnadom, i love my nails ! :DD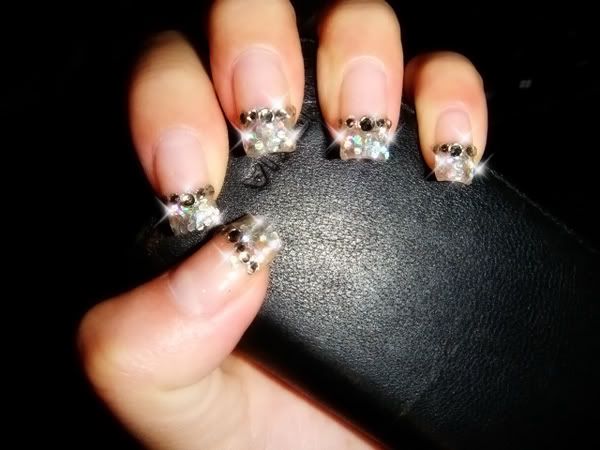 Close-up view, hey babes, if you wanna do your nails like mine, contact yawen !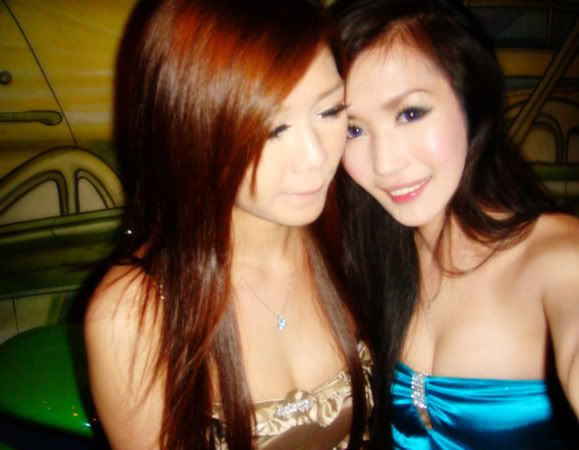 This was quite long ago, about 2/3 weeks back ? Maybe longer.. Phuture ~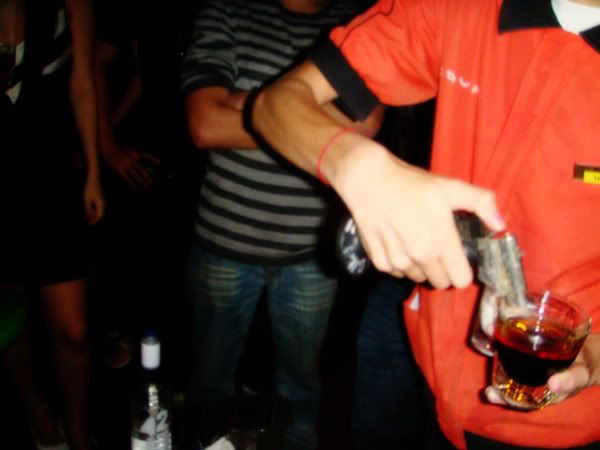 Lambooo ! This is for both naomi and i.
:)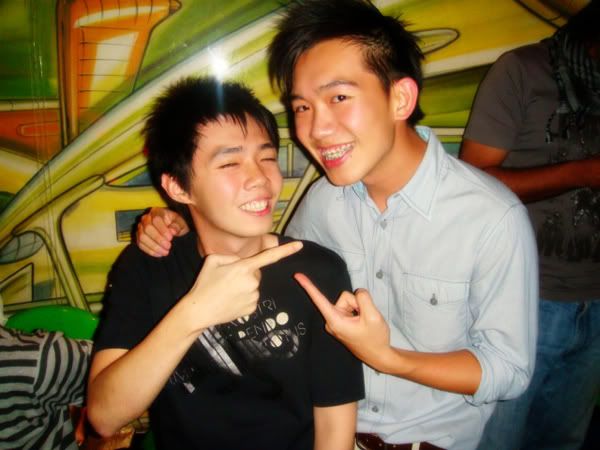 Buddy and andrew, this is when they are sober. :D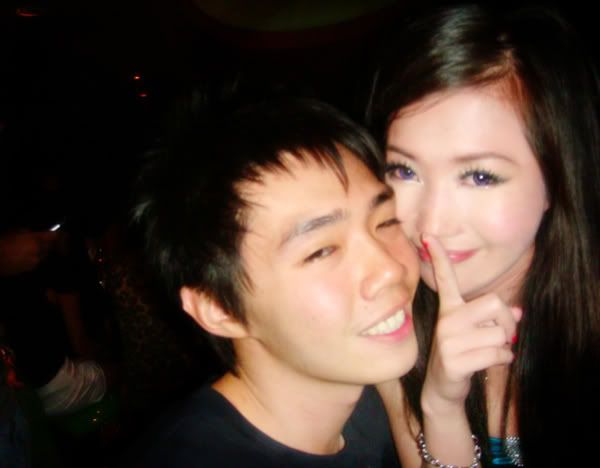 And then this is when he is high. haha, OMG i look so red. =X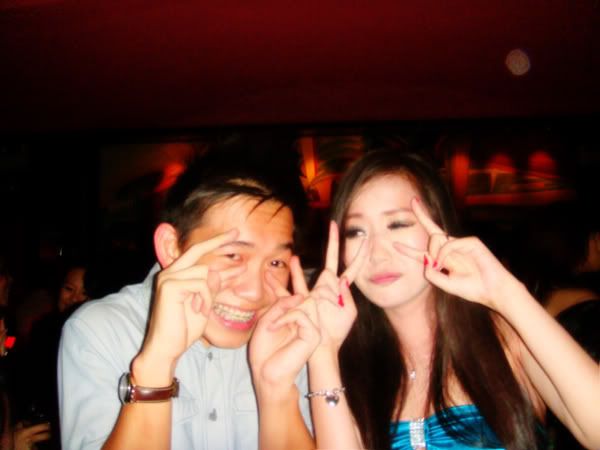 Andrew and i, personally i think this picture is ugly but i find it funny. hahaha ! :DD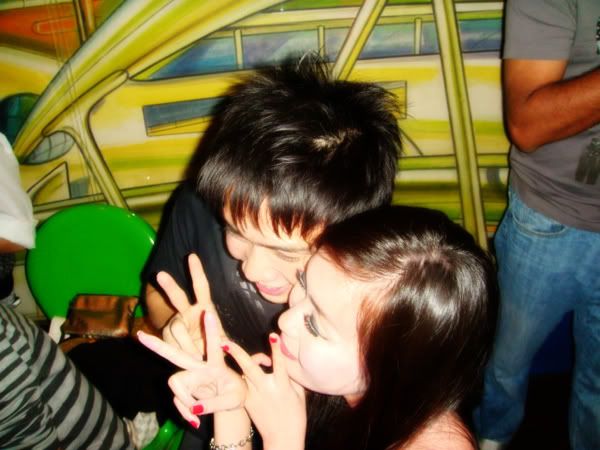 Nicky and i, don't know what we were doing..
*P.S : Nowadays i don't feel like clubbing, don't know why i like to stay at home. Hahaha, im very homely ! Anyway, G babe's birthday is coming. Then iam gonna start working soon and save more money to go australia ! Yay !
:)