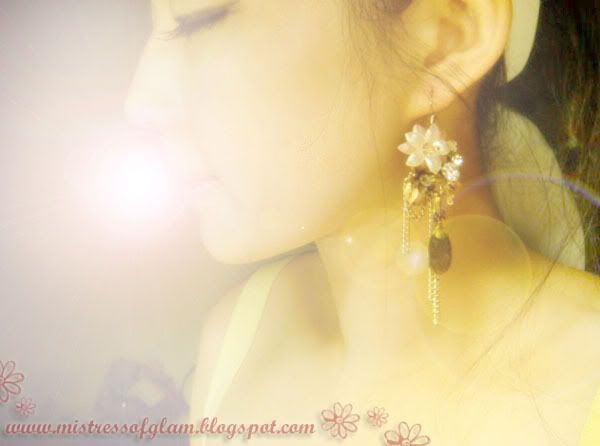 http://www.mistressofglam.blogspot.com
- Romance and shine ! :)

Earrings ! So pretty..

Necklace .. With flowers and crystals ! :)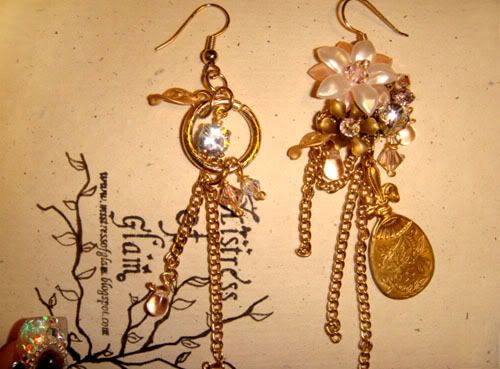 Close up shot. I love them so much ! Classy and unique.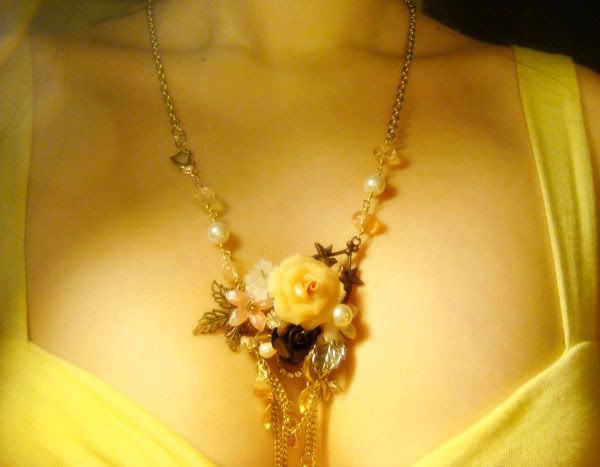 Close up to the beautiful necklace ..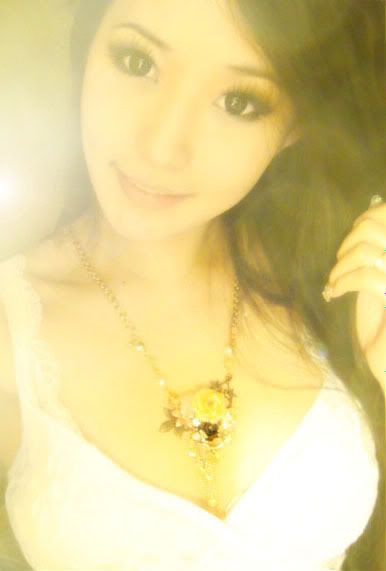 Iam in love with flowers and crystals.
Sinine !
♥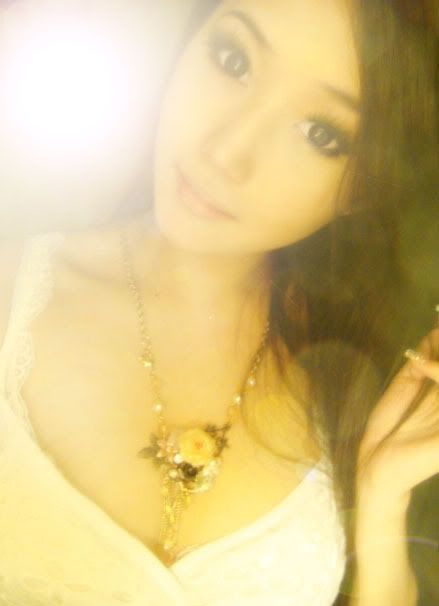 So, what are you waiting for ? Click click click on -
<
http://www.mistressofglam.blogspot.com
>
Mistress of Glam is not just any other online shop that sells repeated designs. It is like a unique trinket heaven with designs limited to one, which ensures the solitary style of every item, and everyone who purchases the item values themselves as an idiographic individual.
Besides focusing on designs and distinctiveness, quality is also very much a huge concern for costume jewelry. Materials used for all her pieces are of good quality such as: 14k gold plated chains and ear hooks. Rhodium plated chains and ear hooks. Sensitive ears individual can upgrade their ordered earrings to 925 silver or 14k gold filled earhooks if wished to. Materials are also imported from overseas most of the time and thus that ensures more uniqueness and specialty when it comes to designs.
On top of that, prices are reasonable, and methods of purchasing are simple and safe. Registered postage is free, thus easing you with worries of lost mails.
*P.S : From now til end of july, simply include that you're xuesha's reader when you order, you are entitled to a 15% discount on the total bill ! :)